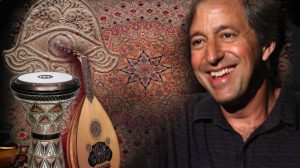 Dear Music Lovers,
Thanks so much for visiting my newly redesigned website!  I'm sending heaps of gratitude to my fabulous web designer Megan Yalkut of Hamsa Design and Arts for her great skill, artistry and patience in seeing this through with me.
Shortly after graduating with a degree in music from Naropa Institute (now University) in 1986, I put up a few posters on the Pearl Street Mall and at Music shops in Boulder making myself available to teach piano to adults and kids.  My teaching bloomed quickly into a full and fulfilling practice which continues to this day.  Music truly is the gift that keeps giving, and after one third of a century  (OMG:)) of teaching, producing, performing and composing, I'm pleased to report that I am as turned on as ever, and grateful for the ever extending community of contemporaries and friends who I feel connected with in this process.
New to my website are the updated calendar, which details upcoming shows- my own performances and productions, as well as those of others who I am recommending to my audience. If you would like to be on my email list for events, please drop me a note.  I will also be writing a regular blog, both related to upcoming events, and as a vehicle for my latent desire to write!
Please scroll around the different links to get a feel for what I have to offer.  I'm looking for new and engaging creative projects and open to many levels of collaboration.
Yours,
Sheldon